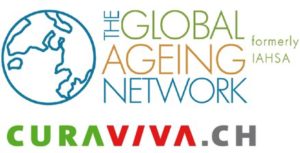 If you are attending the Global Ageing Network/Curaviva Global Ageing Conference, 18-21 September 2017, Montreux, Switzerland, please do join us in observing our AGM.
This will be an excellent opportunity to not only learn more about CommonAge and our plans for the future, but also to meet other members, stakeholders and our scholarship delegates.
Date: Tuesday, 19 September 2018
Time: 08.00 – 09.00
Location: Stravinksy Room 1, The Montreux Music & Convention Centre, Switzerland.
Also at this conference, our Chair Andrew Larpent and Board member Sharon Blackburn will be presenting an overview of Ageing in the Commonwealth as part of the Global Ageing Network's (IAHSA) workshop.
This presentation is also on Tuesday 19 September at 11.30.
Click here to be linked to the conference website and to learn more about the workshops.
Looking forward to seeing see you there!
We received over applications from 16 Commonwealth Countries, and thanks to the generosity of our sponsors, scholarships were awarded to the following delegates from 6 developing countries across the Commonwealth:
Md. Mehedi Hasan Khan
Associate Professor, Department of Population Sciences,

University of Dhaka,

Bangladesh

 
Daksha Bhat
Founder,

Silversmile Eldercare Foundation,

India

 
Patricia Mukayagi
Chief Executive Officer,

Visiting Angels Nursing Agency,

Kenya

Maurine Jam
Research Officer,

Prime Minister's Department,

Cameroon

 
Maxwell Larweh
Senior Physiotherapist,

Komfo Anokye Teaching Hospital,

Ghana

 
Exhilda Siame
Clinical Long-Term Care Nurse,

Presbyterian Homes & Services,

Zambia