2018 inaugural Elders' Forum
In 2015, three CommonAge Board members attended the Commonwealth Heads of Government Meeting (CHOGM) associated meetings in Malta. In 2018 the next CHOGM meetings will take place in the UK, and at this time there will be a major celebration of longevity in the person of the Head of the Commonwealth, HM Queen Elizabeth II.
Working in close collaboration with the National Care Forum, Care England, Age International and the International Longevity Federation, we are currently planning the first ever 'Commonwealth Elders' Forum' in the UK. Linked to the 2018 CHOGM, this will take the form of a two day conference for professional leaders and older people themselves from across the Commonwealth. There will also be exhibitor opportunities.
While the venue in the UK is yet to be confirmed, we are asking all CommonAge supporters across the Commonwealth to spread the word and to save the date, 16 – 18 April 2018, and to start making plans to attend this important event.
In addition, we would like you to note there are two important projects associated with this event:

Similar to our scholarship projects, our bursary scheme aims to provide some financial support to delegates from developing countries to the Commonwealth Elders' Forum 16-18 April 2018. This scheme is sponsored by Quality Compliance Systems and details will be released shortly.
CommonAge/SAGE Study Tour of UK social care services 4 – 14 April 2018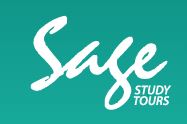 Created with our partner SAGE tours, this exciting study tour is designed to give SAGE delegates insight into the Seniors Living systems of United Kingdom and will include Scotland and London. During the study tour, participants will visit the most significant public and private institutions from a regional and national perspective. The visits to the elder care facilities will highlight, not only successful commercial models in the field, but will give an overview of the current UK system of elder care. With a maximum of 12 people, the tour includes attendance at the CommonAge elders forum
Click here for details or visit www.sagetours.com.au.
We intent to hold further 'Forums' linked to future biennial CHOGMs – the next one is planned to take place in Malaysia, 2020.