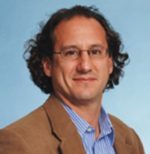 Our AGM in Montreux was a great success and we welcome three new members to the Board:
Femanda Shamam, CEO The Association For The Ageing (TAFTA), Durban, South Africa,
Ken Bluestone, Influencing and Policy Lead for Age International, and
Cedi Fredrick, Former UK Not-for-profit Aged Care CEO, Owner and Managing Director of Article Consulting Ltd, UK.
We are very grateful to all our voluntary Board members who bring with them an amazing and invaluable wealth of knowledge and experience to our organisation.
Click here to read more about Femanda, Ken and Cedi, and our other board members.
At our AGM we also outlined our events for the coming year – it will be an exciting one so make sure these dates are in your 2018 diary!
16–18 April 2018: Inaugural Commonwealth Elders' Forum
Working in close collaboration with the National Care Forum, Care England, Age International and the International Longevity Centre (UK), we are currently planning the first ever 'Commonwealth Elders' Forum' in the UK. Linked to the 2018 CHOGM, this 2-day conference will be for professional leaders and older people themselves from across the Commonwealth.
There will also be exhibitor opportunities. Details will soon be released.
21 April 2018: Care Homes Open Day
Care Home Open Day is an established international initiative inviting care homes to open their doors to their local communities. Thousands of care homes across the UK, Australia and South Africa already take part each year, welcoming the public and arranging events and activities that help to create lasting links between care home residents and their local communities.
In 2018, the event will take place on 21 April, Her Majesty the Queen's birthday, and we are keen to expand on this great event, and encourage everyone in care homes and retirement communities across the Commonwealth to start thinking how their home and their country can be involved.
04–14 April 2018: CommonAge/SAGE Study Tour of UK social care services (with the option of joining the Elders Forum as part of the post-tour programme)
Created with our partner SAGE tours, this exciting study tour is designed to give SAGE delegates insight into the Seniors Living systems of United Kingdom and will include Scotland and London. During the study tour, participants will visit the most significant public and private institutions from a regional and national perspective. The visits to the elder care facilities will highlight, not only successful commercial models in the field, but will give an overview of the current UK system of elder care.
More details can be found at www.sagetours.com.au
It is exciting times for CommonAge as we receive more support from organisations and individuals and our networks continue to grow across the Commonwealth.
Keep checking back to this website, our social media channels
(we're on Facebook, Twitter, LinkedIn and Instagram)
and sign up to our newsletter so you don't miss out!