Welcome to our Founding Members page where you can learn more about them and the work they do to help older people.
Our Founding Members play a valuable part of CommonAge's existence, and we are extremely grateful for their support as we continue to expand our networks and work towards our goals and aims.
We are keen for organisations from all over the Commonwealth to join us as Founding Members, so please get in touch for further details.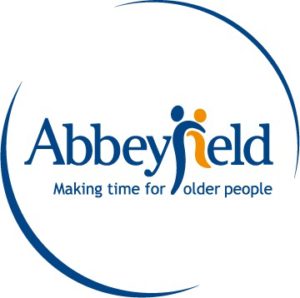 The first Abbeyfield house was established in 1956 by Richard Carr-Gomm. He recognised that a lot of older people were living alone and feeling isolated in their own communities and wanted to provide them with a safe and secure home where they could find friendship and support.
Soon after purchasing a house in Bermondsey and inviting two local residents to move in, he had purchased five more properties and formally set up The Abbeyfield Society. Before long, volunteers around the county had formed their own societies and the dream of a nationwide charity providing high quality housing, support and companionship in later life had become a reality.
From those humble beginnings we have developed wonderful facilities that include over 500 houses and homes with committed staff and 4,000+ volunteers in the UK. Worldwide there are now around 9,000 residents living in 850 houses and homes and this number is set to increase over the coming years.
Any organisation, large or small, can only be as good as the people in it. Abbeyfield's well-earned reputation for providing excellent care services and facilities is mainly thanks to the exceptional people; management, staff and volunteers – who have joined our cause. But it's also down to the way we're structured as an organisation, the effective systems, processes and procedures we've put in place, and our rigorous governance controls. We pride ourselves on providing exceptional care and meeting the needs of our residents; including dementia care, care at home, independent living and supported housing.
Age International – United Kingdom

Age International is a charity dedicated to the needs and rights of older people in developing countries.
We're here to help older people in developing countries improve their income, escape poverty, receive the right kind of healthcare, survive emergencies, and have their contributions to families and communities recognised and valued.
This is because the world's population is getting older and we want to change the world for older people.
Our vision is of a world in which women and men everywhere can lead dignified, healthy and secure lives as they grow older.
We are working towards a world in which all people in later life can say:
'I am given the help and information I want in emergencies'
'I have the income I need, and enjoy the best possible health and care'
'My voice is heard by decision-makers'
'I am safe and secure, free from all forms of discrimination, violence and abuse'
Age International aims to change the world for older people. We are a subsidiary charity of Age UK and a member of the HelpAge global network and the Disasters Emergency Committee (DEC).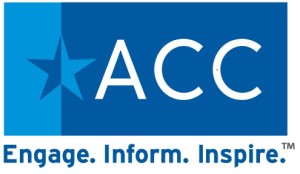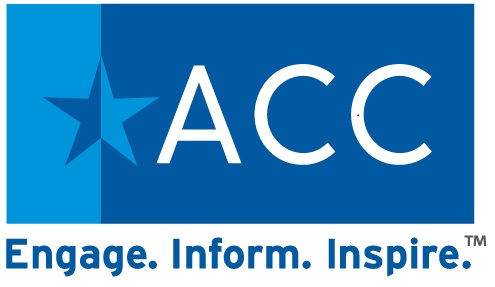 Everyone at ACC is passionate about the quality of care of older people and the people that care for them. We use the power of story telling to engage, inform and inspire learning in your organisation.
Our high quality programmes feature subject matter experts, actual care environments including organisations and real homes together with real people and situations that intentionally highlight the human face of care.
The learning in each programme draws on stories and presents learners with examples from many situations that they will likely face in the course of their work.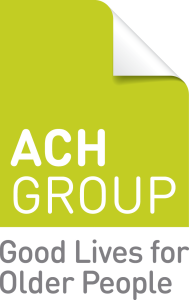 Founded in 1952 to provide accommodation for War Widows and Veterans, ACH Group has grown to become one of Australia's leading not-for-profit aged care organisations, with more than 20,000 customers in South Australia and Victoria.
Our range of services aim to help people maintain independence, support good health and offer opportunities to maintain social interests or foster new ones.
We support people to live independently at home with qualified and experienced staff who respect their unique strengths, capabilities and cultural background. For those looking for a manageable lifestyle, we offer a range of accommodation options to suit their needs.
As recognised leaders in dementia care and planning ahead services, ACH Group staff are equipped to meet the needs of people living with dementia, their families and carers.
ACH Group's 1700 specialist staff and 400+ volunteers share the belief that older people should be valued and respected, connected to their communities and in control of their lives.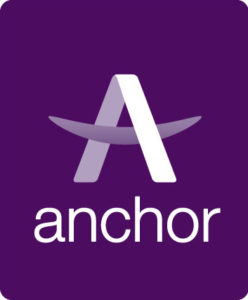 Anchor is a charity and England's largest not-for-profit provider of housing and care to older people.
It serves more than 40,000 older people across the country. Formed in 1968 as Help the Aged (Oxford) Housing Association, it adopted the name Anchor in 1975 and opened its first care home seven years later. Today, it provides retirement housing to rent and to buy, retirement villages and residential care homes, including specialist dementia care, from more than 1,000 locations across England.
Anchor Inspires is Anchor's accreditation awarded to care homes delivering outstanding, specialist dementia care. Built on best practice from around the world and based on the principles of person-centred care, it makes it possible for people living with dementia to continue to do the things they love in a caring, supportive environment.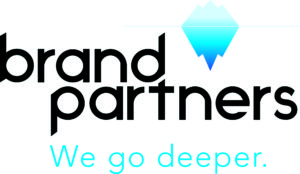 Brand Partners are Australia's most experienced seniors' living and aged care specialists working with clients from green-fields sites to full tenancy by delivering success-focused strategies, marketing, advertising, sales and sales training.
Deep beliefs drive us:
– We believe in selling and holding the sale.
– We believe in partnerships with clients, advisors and suppliers.
– We believe in ideas and welcome them from everyone we work with.
– We believe in fairness in all dealings.
– Most of all, we believe your success is our success.

Care England, a registered charity, is the leading representative body for independent care services in England.
Working on behalf of small, medium and large providers, Care England speaks with a single unified voice for both members and the whole care sector. Its membership includes organisations of varying types and sizes, amongst them single care homes, small local groups, national providers and not-for-profit voluntary organisations and associations. Between them, they provide a variety of services for older people and those with long-term conditions, learning disabilities or mental health problems.
Care England is committed to supporting a united, quality conscious, independent sector that offers real choice and value for money. Its aim is to create an environment in which care providers can continue to deliver and develop the high quality care that communities require and deserve.

CBI Health Group is Canada's largest provider of integrated community healthcare. For over 40 years, we have remained totally committed to improving the health and enriching the lives of Canadians. What sets us apart is our ability to work as a unified network dedicated to the ongoing learning that allows us to foster best practices, improve access to care and create better results for our patients.  We organise our teams and services to ensure the right professionals and caregivers provide the right service, at the right time, in the right place.
In over 250 facilities, our services are provided by a dedicated team of more than 11,000 that include physiotherapists, occupational therapists, registered massage therapists, kinesiologists, chiropractors, speech-language pathologists, psychologists, physicians, nurses, caregivers, dieticians and behaviour therapists.
The CBI group of companies includes CBI Health Centres, CBI Home Health, We Care Home Health Services, Monarch House, CBI Workplace Solutions, and CBI Assessment Services. Our expanding transitional and residential community care network now numbers more than 60 homes nationwide.
At CBI, our people really care and believe that by working together, we can aim higher and make great things happen every day.
Chanctonbury Healthcare is a local expert provider of private care homes for the elderly in East Sussex. It is a family owned business: the Sinclair family have owned and managed care homes for over twenty years and have a passion for high quality care. The Chanctonbury Healthcare group comprises of three beautiful care and nursing homes located in Alfriston, Polegate and Horam.
At Chanctonbury Healthcare, we care about caring! Care is just not about the provision of care services, it is about the human touch, the philosophy all in Chanctonbury Healthcare Ltd adopt and the inherent caring that each staff member feels for residents.

Eldercare is one of the largest and most experienced aged care and retirement living providers in South Australia.
We provide aged care in 13 residential facilities across South Australia, as well as home-based community care on the Yorke Peninsula. All of our modern and comfortable facilities are fully accredited. We provide 24 hour nursing care, individual care plans and tailored therapy services, and our teams of highly trained staff and dedicated volunteersare passionate about providing the highest quality care possible.
Eldercare has 13 retirement sites in beachside, city, hills and country locations.
All our units and villas have modern, up-to-date facilities designed for ageing-in-place, and are available at affordable prices.

Health Metrics is a leading provider of software solutions to the aged care sector. Our enterprise software solution, eCase®, is a complete clinical and administrative system that supports the functions of Residential Aged Care, Home Care and Independent Living Units for customers of any size.
Health Metrics designed eCase to put people first, following a resident centric model for care. The software provides carers with an easy to use, intuitive program that mitigates risk and provides superior resident outcomes. Our software ensures that, from a care and administrative perspective, nothing is ever missed, overlooked or forgotten.
eCase is also designed with a Single Client Record system, that means that as clients move from Home Care, into another form of care, their clinical care records move with them, irrespective of their status, location or services.Whether they're in Home Care, an Integrated Living Unit, or Residential Care, eCase caters for all permutations.
Health Metrics is an innovative and forward looking organization, backed by founders with extensive knowledge of IT, aged care metrics, and clinical care. We know that digital infrastructure is the foundation on which aged care providers will depend. It has to be secure to protect critical information. It has to be stable and provide expected functionality for the organisation. It also has to be scalable to respond to the increasing demands of expansion. And, it must sustain these traits over extended periods of time.
eCase is designed with the ability to ensure security, stability and scalability over the long-term; making it the number one choice of key leaders in the provision of quality aged care

Whatever happens as we get older, we all want to remain independent and live life on our own terms. That's why, as well as offering regular friendly contact and a strong campaigning voice, Independent Age can provide you and your family with clear, free and impartial advice on the issues that matter: care and support, money and benefits, health and mobility.
A charity founded over 150 years ago, we're independent so you can be.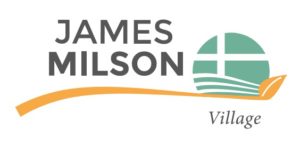 James Milson Village provides a caring ministry for the ageing in our local community. We offer quality care and support for each person as an individual with integrity, commitment and respect.. The village provides over 100 Residential Care places including specialist care services for palliative and rehabilitative care and places for people with memory loss. It has Self Care units including bed sit, 1 and 2 bedroom options. These units provide ideal apartment style living plus the availability of clinical & domestic services on site to support residents to continue to remain independent.
Our vision is to be, and be recognised as, a centre of excellence in the delivery of care for the frail and ageing, treating each individual with integrity, commitment and respect.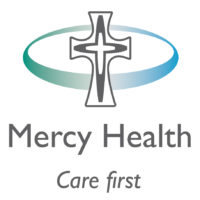 Older Australians trust Mercy Health to care for them in residential aged care and in their homes and communities. For almost two decades, our qualified and compassionate teams across Australia have supported people to live the lives they choose.
Comfortable, new and refurbished homes are situated in the heart of vibrant communities in Victoria, New South Wales, Queensland and Western Australia.
Residents with a range of care needs experience care and a lifestyle that supports physical, social, emotional and spiritual wellbeing. Mercy Health teams partner with residents and their families to live the best possible day, each and every day.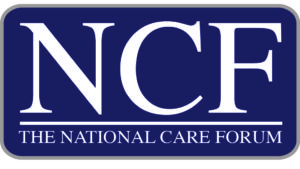 "NCF has a mission to support our members to improve social care provision and enhance the quality of life, choice, control and wellbeing of people who use care services"
It supports organisations providing care and support services throughout the UK and promotes the benefits of the not-for-profit model of care services provision.
Our members are not-for-profit organisations, providing quality care and support services. All our activities are to assist our members in keeping up to date with developments in the care sector and to promote improvements in the quality of services.

Quality is our passion and here at Quality Compliance Systems (QCS), we are committed to helping support registered social care, dental and GP services to deliver outstanding care through the provision of a bespoke, service specific management system that meet all ongoing regulatory requirements.
QCS are growing, with over 3,100 different registered locations using us to support the delivery of their high-quality care.
With instant updates and an easy-to-use set of printed manuals, our system provides easy access to up-to-date information. With up to 2,300 jargon-free and user friendly pages, the system contains a comprehensive set of policies and procedures as well as protocols care plans and supporting documentation. With QCS you can always find what you require.
Our client-centric approach ensures that the QCS online care management system provides a superior level of service. We also aim to offer a great wealth of knowledge and best practice. This is the foundation of our success: It allows you to concentrate on delivering excellent care while at the same time providing you with outstanding value.
Whatever your needs, speak to one of our highly trained and experienced advisors to see how our online care system could save you both time and money, whilst giving you all the support you need to achieve compliance.
Quantum Care is a not for profit company which allows us to focus on what's best for our residents, rather than what's best for shareholders. Central to who we are is our commitment to person centred care, a goal we achieve by following our Rhythm of Life initiative.
Started in 1992, Quantum Care was one of the first companies created to operate homes formerly owned and run by local authorities. With a vision to place residents at the heart of our work, Quantum Care successfully completed a £30 million rebuild and refurbishment programme over the next decade. In 2005 Quantum Care opened its first home in Essex – Tye Green Lodge. Our first home in Bedfordshire – Trefoil House – followed in 2010, with Dukeminster Court in Dunstable completed in 2015.

We've been providing high quality aged care and support since 1935.
Every day, we share the lives and wisdom of older people and their carers.
Whether you are looking for support to stay independent, in-home care, or residential aged care, Resthaven is here to help. We also offer a range of respite options for carers of older people.
Proudly South Australian, Resthaven is a not-for-profit aged care community service associated with the Uniting Church in Australia.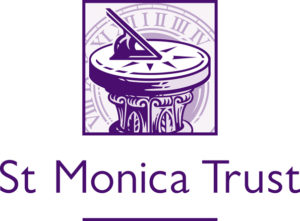 The St Monica Trust provides accommodation, care and support for older and disabled people in Bristol and surrounding counties. It specialises in pioneering accommodation solutions that enable residents to enjoy and maintain their independence.
A not-for-profit organisation, the Trust employs more than 1,000 people dedicated to providing high-quality accommodation and care for older people, including residents funded by social services.
With award-winning village accommodation, care homes, specialist short term care facilities, domiciliary care and dedicated dementia facilities, the charity is a vibrant, innovative organisation. Its services promote independence, dignity and fulfilment for more than 1,000 residents and the Trust regularly sets benchmarks for the very best practice in the care and support of older people.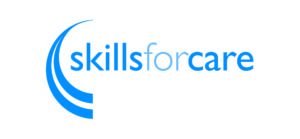 Skills for Care helps create a better-led, skilled and valued adult social care workforce. We provide practical tools and support to help adult social care organisations in England recruit, develop and lead their workforce. We work with people who provide care and support and related services to ensure dignity and respect are at the heart of service delivery. As the home of the National Skills Academy for Social Care, our support is available for entry level right through to those in senior leadership and management roles.
A trusted independent charity, Skills for Care's insight is based on over 18 years of experience. We're recognised by government as a delivery partner for the Department of Health.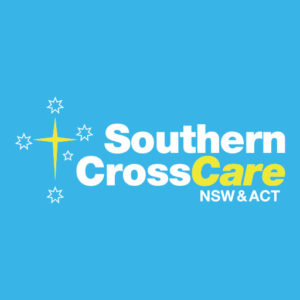 For more than 47 years we've been helping thousands of people live life to the full. Whether it's improving health, exploring ways to boost independence and social connections, tapping into help at home, discovering a retirement living lifestyle, or selecting comfortable, supportive care in one of our residential homes, we want to discover what's important to the older people who use our services. Together we help older people select from our range of services and programs including Home Care, Retirement Communities, and Residential Aged Care, to create a solution that's right for them.
At Southern Cross Care everyone's welcome! We're a not-for-profit organisation with Catholic foundations and Christian values. We're inclusive, accepting, and respectful of everyone. Kindness and care go hand-in-hand as we create trusting, life-affirming relationships with everyone we have the privilege of serving.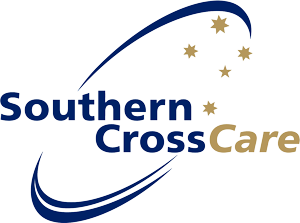 Established as a not-for-profit organisation in 1968, our focus has always been on helping people to age healthily, maintain the independence they value, stay informed, and vitally, keep connected with family and friends.
Since then, we've developed what we do to respond to the changing requirements of communities across South Australia and the Northern Territory. But while the services we provide continue to evolve, our core values of care, communication, creativity and teamwork have stayed the same.
Our comprehensive range of health & wellness and at-home services, our beautifully appointed retirement properties, and our high quality residential care will keep you connected to the life you love and provide you with the support you deserve.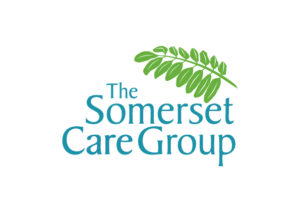 The Somerset Care Group is an award-winning, not-for-profit company with over 25 years' experience of supporting people to live independently.
Within our 29 care homes, we provide a welcoming 'home from home' environment, offering day care, respite care, specialist dementia care or a longer term move to a residential or nursing home. We also operate a respite centre, the Halcon Centre, which provides short respite stays for adults with physical disabilities.
Our home care teams support people living in their own homes across the South West, providing a range of services to help increase our customers' independence. This support could be for a short period of time, to enable someone to recover their independence following an illness, or injury, or it could be on a long-term basis.
Under the name 'Realise', we also support adults with learning disabilities, offering support with hobbies, employment and education as well as personal care.
Acacia Training and Development is also part of the Somerset Care Group, and provides training for staff, external companies and individual learners across southern England.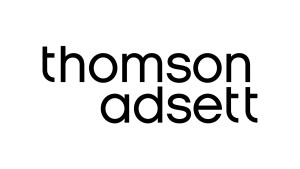 ThomsonAdsett is a leading international architecture and design firm with studios throughout Australia and Asia and is ranked the world's second largest architecture firm in the global seniors living sector of Building Design's World Architecture 100 list.
Our flexible design thinking is reflected across a range of sectors including seniors living, education & communities, commercial, health, leisure & resorts and retail.
We're a team of highly experienced and well-connected designers, innovators and planners and we work with you each step of the way to realise both your current and future vision.
We deliver lasting architectural solutions, which are supported by well-designed business strategies, to ensure the commercial, social and cultural success of your project.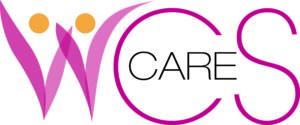 WCS Care is a not-for-profit care home operator, providing care in 12 homes across Warwickshire in the UK for around 600 people, predominantly frail, elderly people living with dementia, however two of our homes support younger adults with life-long conditions and disabilities. Established as a charity 25 years ago, most of our homes are older ex-council homes, but we opened our first new builds in 2013 and 2016 which have been acclaimed for their innovation.
We're the only provider in England with five care homes rated outstanding by the Care Quality Commission (40% of provision versus a national average of 1%), which has led to us being recognised as a leader in value-driven care and innovation. This exemplar has intrigued other providers and social care commentators alike, leading to the creation of an innovation hub where we share our approach, and the technology that supports it, with other providers, impacting on the delivery of care beyond our own walls. By constantly asking 'why not?' we continue to push the boundaries of care and challenge ourselves to ensure every day is well lived for our residents.