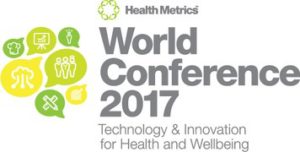 With a theme of Understanding the Consumer Continuum this event is one not to be missed!
"I am pleased to invite you to join us at the Health Metrics World Conference, September 21 and 22 at Crown Conference Centre in Melbourne.
The conference will bring together a broad range of innovative thinkers and speakers, with aims to not only address, but answer key issues surrounding the future of health and aged care.
In addition, we have planned two days of workshops, to provide practical learning and professional development.
Ideal for both leaders and managers, this is an opportunity for us all to invest the time, not only in our careers, but the future of our industry.
We look forward to seeing you in Melbourne."
Steven Strange CEO Health Metrics
Speakers include:
Todd Sampson, Gruen Planet
Nicholas Gruen, Lateral Economics
Julie McStay, Hynes Legal
Dr Andrew Fleming, One Fell Swoop
Robert Clifford, Alto Cibum
Stuart Telha, Telha Clarke Architects
Dr Gabby Fennessy, Victorian Managed Insurance Authority
Tom Symondson, Victorian Healthcare Association
This event is organised by our Foundation Member Health Metrics. To celebrate its partnership with us, it is offering people in CommonAge networks free entry to this conference.
It is a fantastic networking opportunity and spaces are filling fast.
Register for your FREE tickets now by contacting Mariah Carew at Health Metrics on +61 3 9558 1634 or by email mcarew@healthmetrics.com.au .